Jayaprakash Gandhi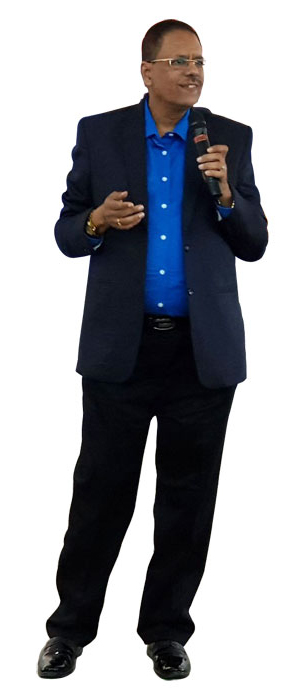 Mr. Jayaprakash Gandhi
A gold medallist from Anna University forays into education and later becoming one of the most sought after person in this sector. Over 18 years, he has given over 7000 programs in prestigious schools, colleges and universities across the globe. He has also been invited into many leading organisations for career guidance programmes. Till date, he has counselled more than 1.5 million students face to face. His key domains are Career Guidance and Placement training sessions, seminars on upcoming technologies and detailed analysis of board and entrance examinations.
In addition to the above, Mr. J.P Gandhi is the key person and reason for introducing much life changing education reforms like streamlining of medical admissions, entrance exams for professional courses, advice to the higher education department both in the state and national levels. Owing to which, he has been continuously featured across leading media channels such as T.V, Radio and Print for his inputs. As he is the only person to do a complete data analysis of various examinations, question papers and admission processes; millions of students have been benefitted and have taken life altering career decisions.
Keeping this is in mind, Mr. J.P Gandhi has introduced India's first on demand career guidance mobile application called as Career Guidance – JP Gandhi in Google's playstore. It is the number one app in career guidance. He is also the director of Lotus Matriculation School and the correspondent of Ooty Mcgan School of Architecture. Finally, he has been bestowed on many awards such as the prestigious Independence day award from Government of Tamilnadu, Kamal Partra award from Jaycees, Vocational Excellence award from Rotary Club, Pinnacle Of Education award etc.
He is happily married to Chetna and blessed with a Daughter and a Son.